Dear Friend Who Suffers From Ankylosing Spondylitis,
When you were diagnosed with AS, you may have heard there is not much you can do about it.
You were probably told you'll have AS for life, condemning you to a life-sentence of crippling pain and anxiety. It may even feel like a death sentence to you.
You may think the only option is to wage war on AS with heavy habit-forming drugs, and that your symptoms will only get worse with age.
You can accept that heart-breaking medical opinion as the only legitimate choice. Or, you can consider a more helpful solution.
The Facts
The fact is, when your medical practitioners say that AS is incurable, what they mean is this: They are unable to cure it. And they are absolutely right.
There is no medical answer for AS. Your doctors know that drugs and surgery are not a cure, and they have told you exactly that.
But that does not mean there is nothing you can do.
In fact, there are simple, natural, clinically proven methods to reverse the pain and anxiety of AS without dangerous side-effects, extreme diets or limited lifestyles. You'll find some of them right here on this page.
I have personally used these methods to achieve full recovery from the symptoms of AS and so have others who have followed my example.
The time has come for you to meet real people diagnosed with AS who now live healthy, happy and productive lives, free of the intense pain and anxiety they once struggled with.
Would you be one of them? Can you become a person who is symptom free?
When you are ready to stop the pain and anxiety of AS, what I am about to give you may be the most important information you will ever find.
My Personal Experience With AS
Let me share an important story with you.
I'm Peter Winslow, and I was diagnosed with Ankylosing Spondylitis when I was 24.
After eight long years of suffering with chronic pain, crippling stiffness, and endless waiting for a cure, the agony and depression I felt became so debilitating that I just couldn't see living out the rest of my life with those horrible symptoms.
The chronic pain, muscle spasms and constant stress got so bad that I just couldn't go on. I felt like the "walking dead," watching helplessly as the days of my useless life passed by and my body steadily wasted away.
If you suffer with AS, you know exactly what I mean. You and I know from experience that it's a devastating and oppressive way of life.
We know what it's like to deal with persistent pain twenty-four hours a day; we know how difficult it is even to do "normal" things like holding a job or maintaining a relationship while fighting with chronic pain on a daily basis.
I remember waking up every night with excruciating and terrifying muscle spasms, fearing I may never sleep through the night again.
It would often take me two or three hours in the morning to stand up straight, or as close to "straight" as I could get considering the paralyzing pain I was in. Some days I could barely walk at all.
I also had a terrible condition called "acute sciatica" which is one of the most painful and damning tortures a person can endure. If you have that monster, I really feel for you. I wouldn't wish it on my worst enemy.
Life as a Victim
Our doctors do all they can to help us. But when medical doctors say "there's not much more we can do" …where do you turn for help?
Let me be clear—I have nothing against doctors or pharmaceutical companies. I believe in using every means necessary to solve our health problems, and I have tried it all.
I went to all kinds of doctors and used every last thing they had to offer. I consumed truck loads of drugs, and even got addicted to them—including the ones that can cause serious side effects—but none of them could cure the disease.
When traditional medications cannot fix you, how do you cope with this devastating diagnosis? When the conventional medical industry has no financial incentive to study or provide alternative treatments—what do you do?
Little did I know… how life-changing this question would become for me…
After years and years of the pain and suffering, depression and denial, I lost the will to live, and I finally just gave up.
If you were in as much pain as I was, you might do the same thing.
I had two choices, as I saw it:
So I actually helped myself. I made a firm commitment to do whatever I could to stop the pain and stress I had suffered with day after endless day.
I stopped waiting around for someone to ride to my rescue with a "magic bullet" that never seemed to come. I went to the ends of the Earth to find whatever it took to stop the pain and suffering that I knew would eventually kill me.
To my surprise, what I discovered would completely reverse the pain, anxiety and symptoms of AS that I'd suffered with for over a decade.
I had created a system for pain-free living, a comprehensive yet simple method that led to a full recovery.
It worked wonders for me. Maybe it can work for you too.
Don't Wait
If you have AS, catching your symptoms early is incredibly important. It should be crystal clear that the longer you ignore it or put it off, the worse your situation will get.
Are you just covering up your symptoms with addictive medications? Are you waiting around, hoping for a magic bullet that will miraculously repair the damage and rebuild your broken body without you lifting a finger?
While you waste precious time, your body will continue to weaken. The pain will get worse and worse as you become more and more victimized by AS.
Or you can stop the damage by using safe and effective solutions that already exist and are available right now.
The choice is yours. If you want real answers to pain and suffering then keep reading. This message is strictly for you.
Powerful Pain Control
One simple technique I discovered is very inexpensive, practically effortless and clinically proven to stop pain almost immediately. It's called guided imagery.
When researchers at Harvard University tested this easy method of pain control, they found it stops acute pain in minutes and reduces chronic pain by 30% in 30 days.
You probably won't find it at the doctor's office, because guided imagery isn't a medical procedure. Many doctors have never heard of it because it's not a drug and it isn't taught in medical schools. Yet guided imagery has been used successfully in clinical settings for pain reduction for decades.
Over the past 25 years, guided imagery has been established by research findings to have a positive and powerful impact on health and healing, and incredibly, the more you use it, the more you heal.
It's a very simple and powerful process which is shown to work more effectively than drugs to reverse long-term pain, stress and anxiety. And get this—it has absolutely no side-effects.
It's just one of the many natural methods I used to successfully reverse the pain and symptoms of AS, and it works like a charm.
There are literally thousands of studies on the efficacy of guided imagery, and you can find them online. Here is what The Cleveland Clinic says about it:
"…Guided imagery has proven to help people:
Dramatically decrease pain and the need for pain medication
Strengthen the immune system and enhance the ability to heal
Decrease side effects and complications of medical procedures
Reduce recovery time
Enhance sleep
Increase self-confidence and self-control
In addition… guided imagery provides a powerful psychological strategy that enhances a person's coping skills. Many people dealing with stress feel loss of control, fear, panic, anxiety, helplessness and uncertainty. Research has shown that guided imagery can dramatically counteract these effects. It can help people overcome stress, anger, pain, depression, insomnia and other problems often associated with illnesses and medical/surgical procedures."
So says the highly venerated and esteemed Cleveland Clinic.
Do you want more good news?
Guided imagery is one of the easiest things you'll ever do.
No joke.
You just lie down and listen to a relaxing soundtrack.
That's it.
Do it yourself and see.
I'll send you a guided imagery session to reverse the pain of AS, absolutely free. I want to give you something you can really benefit from, and this amazing method of natural pain control is an ideal way to do so.
It's important to add that guided imagery is kind of like exercise in that the more you do it, the more conditioned for success you become. You wouldn't do bicep curls one time only and expect long-term results. It's the same with guided imagery. Don't just "try" it—do it, and do it right.
To get your free gift, just click on the button below.
I suffered with severe and constant pain in my right sciatic area, yet my doctors always told me they could find nothing wrong. Eventually I fell and broke my right hip and femur. The pain didn't change, but now the doctors had something to blame it on. After two years of physical therapy, still no relief. Then I came upon Peter's CPR for AS Pain Program. From the first day it was like a miracle. Now every time I feel discomfort, I stop and do a quick version of the program to instantly relieve the pain. I even gave the program to my friend to try after her leg was injured in an auto accident, and she loves it. Thank you again and again.–Barbara Wilson
Stop Your Pain, Fear and Anxiety
After years of researching and testing every technique I could find, I developed a powerful healing system that delivers solid relief from the crippling pain, fear and anxiety of AS.
You'll find it in the Ebook called Help for People with Ankylosing Spondylitis.

Here you'll discover three proven keys to recovery from Ankylosing Spondylitis.
Follow the clear and simple guidance in Help for People with Ankylosing Spondylitis, and you can expect the following results:
Your pain will decrease by 30% to 100% in under 30 days
Your anxiety and stress will improve within 24 hours
You will sleep more soundly every night
Your fear of being crippled with AS will disappear
Not only will you get relief from the symptoms you've been struggling with, you will also benefit in these ways:
You will look and feel years younger
You will feel happiness and gratitude again
You will gain personal empowerment over your fears
You will discover a brand new passion for living. Nothing can stop you now!
Help for People with Ankylosing Spondylitis will also help you overcome other conditions and ailments that you may have, such as:
Depression
Sleeplessness
Addictions
Chronic stress
The Help You Need
I spent more than a decade searching, seeking, learning and testing the resources I give you. It took years to find the answers and create a system, hours upon endless hours of research and development in leading edge science and proven techniques that really work to reverse the symptoms of AS.
This book is the result of those long, hard years of blood, sweat and tears. It will save you tons of time and trouble searching for answers to the most important issue you may ever face.
If you have AS, this can literally change your life.
In that sense Help for People with Ankylosing Spondylitis is veritably priceless.
Because I have taken a personal oath to help as many people as I can, I've priced it reasonably so you can afford it: Just $29.95.
Satisfaction Guaranteed
I stand behind my work. If you're not happy, the book is FREE. I want to make it as easy and painless for you as possible.
And by the way, no one has ever asked for their money back. From the day you receive it, you'll agree that this book is worth many, many times the cover price.
Real Solutions for Pain and Anxiety
In the spirit of help and support, we offer you even more. Now you can join our community and spend time with people who were diagnosed with AS and now experience true freedom from their useless pain and suffering.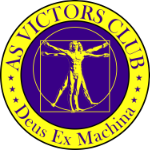 Until now our exclusive membership club was only open to our private clients. Yet you will get immediate access when you join the Victors Club today.
In the Club you'll get a goldmine of information and resources, and the step-by-step Winslow Method™ system we use to put an end to the pain and suffering of AS.
This is the real deal… powerful coaching and support to ensure success and satisfaction on your road to recovery from Ankylosing Spondylitis.
It's time for you to know you really can take back your life from the pain and fear of AS. Just click the button below.
I consider it a distinct honor and a privilege to make a difference in your life.
– Peter Winslow
YOUR SECURITY IS OUR TOP PRIORITY: Gold Mind LLC is partnered with Authorize.Net, a leading payment gateway, to accept credit cards safely and securely for our customers. The company adheres to strict industry standards for payment processing.